The Northern Virginia Senior Community Services Employment Program (SCSEP) works with local and national partners to give older adults tools and information to stay healthy and secure. SCSEP places mature workers in temporary paid community service training to prepare them for permanent employment outside the program.
SCSEP participants train an average of 20 hours a week and are paid a training stipend that is the highest of federal, state, or local minimum wage directly by SCSEP.
Participants are placed in a wide variety of community service training assignments at nonprofit and public facilities, such as senior centers, community centers, libraries, and hospitals.
This on-the-job training experience can then be used as a bridge to find employment opportunities outside of the program.
The SCSEP program is accepting new participants! Please contact us by email or call Debbie Fletcher at 703-488-8196, TTY 711.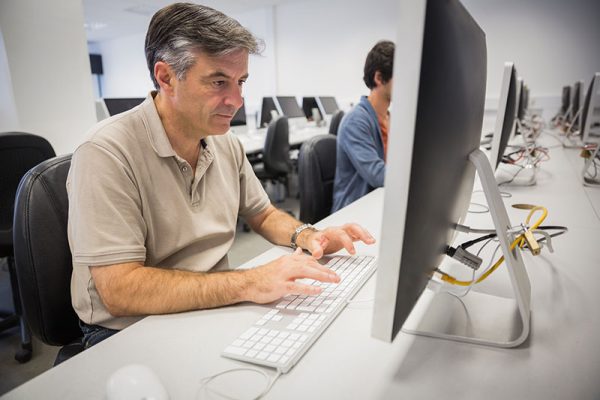 FAQ
Interested in becoming a training site or hiring participants?
SCSEP has a large pool of workers, matching potential candidates with your needs.
We also screen and offer training opportunities with community agencies and nonprofits to all candidates.
In addition to saving you time and money on recruitment, we even offer trial employment periods at no cost to you to make sure the candidate is a good fit for your business.
Am I Eligible?
To participate in SCSEP, you must:
be 55 years or older
be unemployed
meet financial guidelines
The Northern Virginia SCSEP covers the counties and cities of Alexandria, Arlington, Clarke, Fairfax, Falls Church, Fauquier, Loudoun, Manassas, Manassas Park, Page, Prince William, Rappahannock, and Warren.
Please contact us by email or call Debbie Fletcher at 703-488-8196, TTY 711.