Resources for the Currently or Formerly Justice-Involved
Unique workforce barriers and challenges exist for those who have a criminal record and efforts to overcome these challenges must be well-guided to have the best chance for a successful outcome. We have a compiled a list of resources and up-to date information for the justice-involved job seeker we hope will help in every step of the transition and employment process.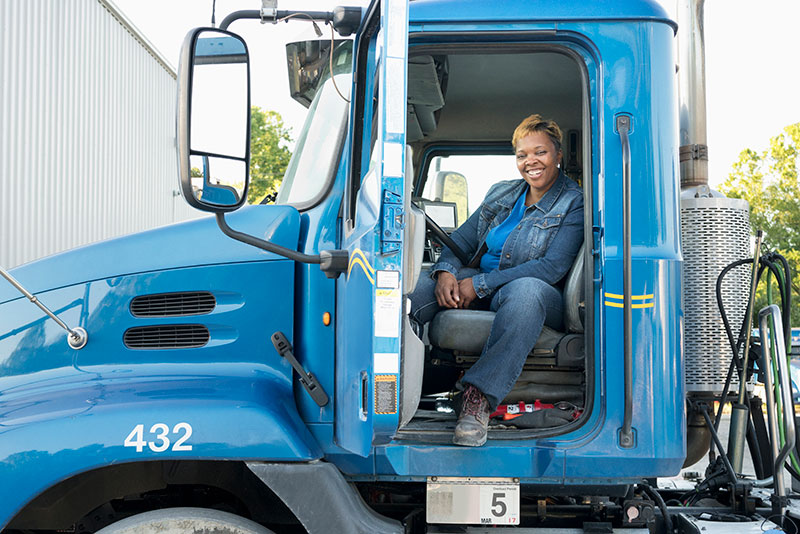 Click a Topic to Jump to Section
Access to Computers, Internet, and Related Technology
Time away from the workforce due to lengthy or repeated incarceration events can impact an individual's ability to stay current on new technology, common job search and application processes, how to communicate electronically, etc.
Virginia Career Works Centers conveniently located throughout Northern Virginia, offer job seekers no cost access to computers, internet, and related technology and center staff who can assist individuals in employment-related activities. Whether you need assistance in creating an email or LinkedIn account, accessing online job applications, scanning and sending documents, or getting connected with basic digital literacy programs, we are here to help.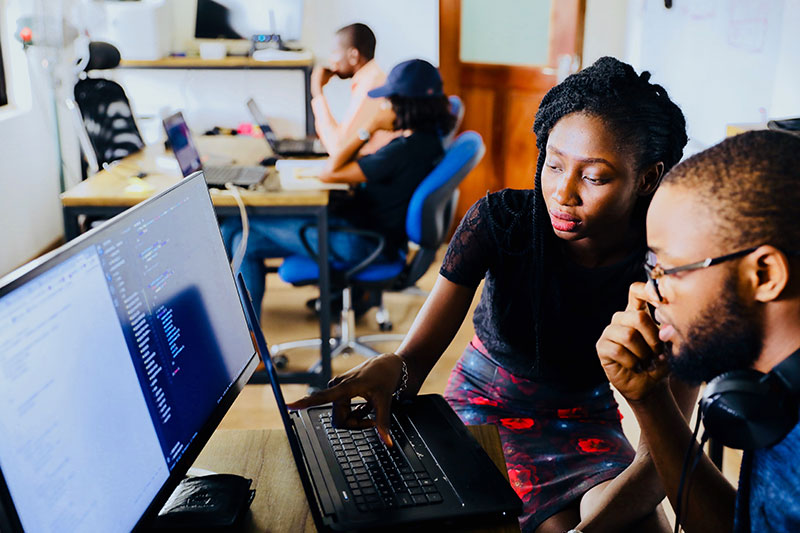 Preparing for Employment Search and Job Applications
Preparation is important for any job seeker: updating resumes, compiling a list of professional references, creating email accounts or professional networking profiles, having necessary identification documents for I-9 forms, etc. It is important to present yourself to potential employers well-organized and qualified. Preparation for the reentry job seeker is especially important as it may include steps or resources that are unique to applicants with a criminal history.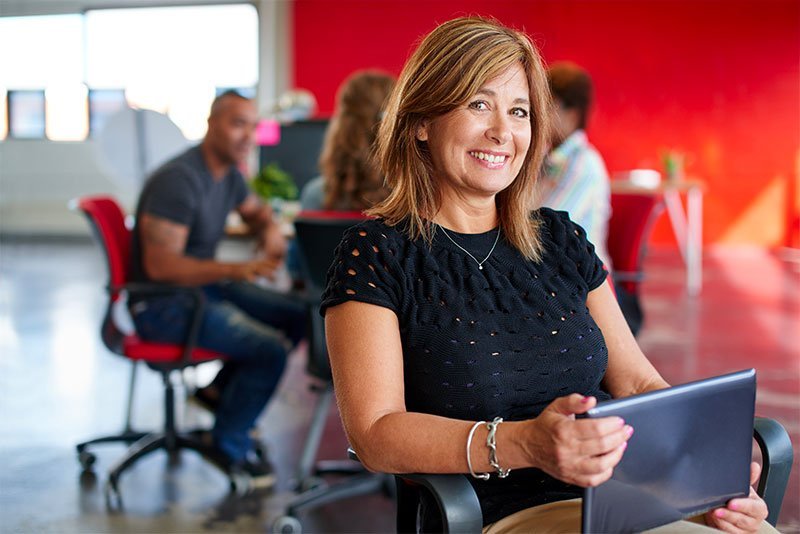 Common HR Practices and Considerations
Learning about common human resource practices and what factors they likely take into consideration when viewing one's background report can assist job seekers in employment searches, career choices, record disclosures/statements, explanation letters, etc. Professionals at Virginia Career Works Northern can guide individuals in preparing for work in this way.
Background checks are conducted by employers as a part of the pre-employment screening process. They are a source of information for employers, presumably so that employers can better protect their resources, reputation, and assets. Sometimes, the use and scope of background checks have been mandated by company policy while other times background checks are mandated by industry compliance boards or associations.
To conduct a background investigation, an employer must notify applicants and get their consent. Be warned, however, that this notification can easily be overlooked while completing applications. It is up to the applicant to always read the fine print. If a background investigation results in the disqualification of an applicant, a copy of that report should be offered to the applicant.
The seven-year standard remains the general rule for most employers and can be used as a basis for record disclosure in most cases. Look carefully at the information that is provided by the employer when signing a background check consent form—there may be language that reveals the scope and timeframe of the investigation.
It is important to note, however, that background checks may go back farther. This depends, in part, on industry or regulation compliance and, in part, on employer preference. While Maryland and Washington D.C. have limited the scope of background investigations to seven and ten years, Virginia has not, leaving the length of time to the discretion of the employer. Consider also public records and the possibility that anyone, including a potential employer, can access them with relative ease to view any charge on an adult record.
The Equal Employment Opportunity Commission (EEOC) has established fair hiring standards and best practices that human resource professionals are urged to follow when considering the criminal background of an applicant. Many of these practices came into being after the landmark case Green v. Missouri Pacific Railroad, 549 F.2d 1158 (8th Cir. 1977), while other practices have been continually shaped by subsequent rulings and legislative initiatives.
The use of the Green Factors protects employers from violating Title VII of the Civil Rights Act which prohibits discriminatory hiring practices (those who have been involved in the legal system are protected under Title VII due to the racial disparity that exists among those arrested, charged, and/or convicted of crimes). In short, the Green Factors establish a screening system for job applicants with criminal records that takes into account the nature of the offense, the time since the offense occurred, and the nature of the job—this is then weighed against business necessity to determine whether the criminal record would impact the business function, reputation, sustainability.
Workforce development specialists can assist job seekers in accessing online information that may help to anticipate the likelihood of background acceptance by the employer, to guide job search activities, and to prepare for record disclosure.
Helpful Link: https://www.eeoc.gov/laws/guidance/enforcement-guidance-consideration-arrest-and-conviction-records-employment-decisions#VB4
Federal Resources
There are programs designed to encourage ambivalent employers to give those with criminal records a chance at employment.
The Federal Bonding program is a program for employers. Businesses are eligible to access and participate in this program upon the first day of work for a new hire who has a criminal background. It is voluntary and free-of-charge and essentially acts as an insurance policy against theft and related crimes if committed by the new hire.
Learn more about the Federal Bonding Program here https://vadoc.virginia.gov/general-public/virginia-bonding-program/ and ask your local Virginia Career Works Northern for assistance in obtaining a program eligibility letter.
The Federal Government has a program to incentivize businesses to offer employment opportunities to disadvantaged populations through a tax credit. Those who have been convicted of a felony or released from incarceration in the year prior to seeking/obtaining employment have been identified as disadvantaged and qualify for this program. Find out if you are eligible and use this information to leverage your position during an interview.
More information on WOTC https://www.irs.gov/businesses/small-businesses-self-employed/work-opportunity-tax-credit
Creating and Updating your Resume and Preparing for an Interview
While resume creation and development, and interview preparation services are offered to all job seekers, those who have charges may need extra help to account for gaps in work history caused by jail time or how to apply work experience gained while incarcerated. Additionally, interview preparation and practice may need to include how and when to talk about past offenses to a potential employer.
Work experience gained during one's time incarcerated should be added to resumes. This not only helps to fill resume gaps but also notes valuable skills and experience gained in various roles. Add this experience as you would any other, noting the position title, dates, and key responsibilities. Place of employment or employer can be noted by the acronym, geographical location, or name of the institution while preparing to provide more detailed information during an interview if asked.
Community Service should also be used and added to a resume to highlight experience, even if stemming from a court-order. It may be noted on a resume as Volunteer Experience and include the name of the position, company or organization, and length of service.
Be upfront. Tell the employer about the charges on your background during the course of an interview at a time that feels most comfortable to you. Keep in mind to avoid beginning or ending the interview with any mention of your criminal background – it might perhaps be best sandwiched in the middle which will allow you to leave the interview on a more positive note. You may also consider waiting until a contingent offer is made before disclosing your background.
Be short and to the point. Take ownership of your past and emphasize what you have done since to move beyond them. Highlight courses taken, employment, training, volunteer activities, etc.
Use your knowledge of what human resource professionals are considering to address factors related to your background: the nature of the offense, the number of charges, how much time has passed since your last offense, and if the offense is directly related to the job at hand.
Understand you have nothing to lose by disclosing your record as a background check will inevitably reveal your charges. You likely will gain a certain amount of trust and respect from the hiring manager by being upfront, honest, and accountable.
At the time of disclosure, use supportive documents to leverage your position (i.e. federal bonding program eligibility letter, WOTC information, a list of combined personal/professional references, certificates, etc.).
Training Resources
Virginia Career Works Northern can help guide individuals pursue training and certification based on local industry demand and job seeker interest/experience taking into consideration criminal history.
There are many programs that can assist with the cost of training. These programs are based on eligibility criteria and often include additional one-on-one employment and career assistance, while also taking into consideration any criminal charges that may pose as barriers to eventual occupation in any given field.
The Initial Job Search
The job market is competitive, and it is difficult to gain a foothold, especially with a criminal record and the commonly produced or associated challenges it can pose (i.e. bad credit, lacking a driver's license or reliable means of transportation, insufficient work history). It is important not to lose hope, to be persistent and patient, and to understand that you may have to start by taking very small steps toward your ultimate career goal.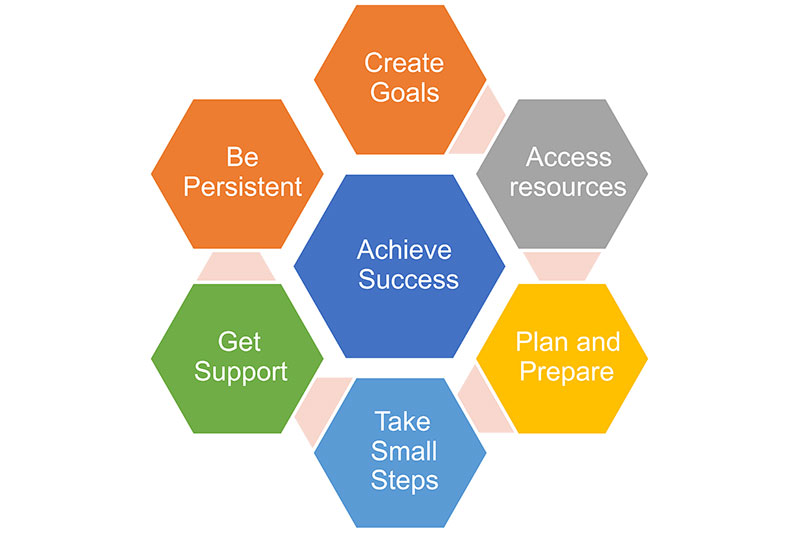 The following industries may be helpful when looking for immediate work, considering different career paths, or seeking alternative paths toward self-sufficiency. Although some industries listed below are noted for leniency when it comes to criminal records, there are still exceptions, certain charges that may not -be overlooked, or other requirements that might disqualify an application (i.e. construction and skilled trades work may accept most charges but often require driver's licenses and reliable transportation, retail and supermarket jobs may deny charges related to theft, etc.)
Construction and related work
Landscaping
Food Service/Restaurant Work
Some Retail/Supermarkets
Skilled Trades
CDL Driving/Heavy Equipment Operation
Warehouse/Manufacturing/Production
You may want to delay finding permanent work if you still have pending charges in court. Consider temp agencies that specialize in low barrier/short term assignments. Temporary work may enable you to fulfill financial obligations, and demonstrate to the courts that you are proactive and productive, while not burning professional bridges.
Local Industrial Temp Agencies to Consider:
People Ready – https://www.peopleready.com/
Labor Finders – https://www.laborfinders.com/
APS Temps – https://www.apstemps.com/
Contract Work
For those having difficulty finding permanent employment and who have white collar experience, consider 1099 or contract work. There are websites devoted to linking professionals who are looking to provide their services on a contractual basis and job boards that allow this as a search option. Background checks are not always required by businesses looking for contract workers or may be held to a less stringent standard than for regular employees.
Check out these sites:
www.upwork.com
www.freelancer.com
Starting Your Own Business
There are several free services that can help entrepreneurs achieve their business goals. Starting your own business can be a fulfilling career that offers independence and a way to avoid restrictive policies preventing you from employment.
These include but are not limited to:
Financial Empowerment Center Prince William
Financial Empowerment Center in South County